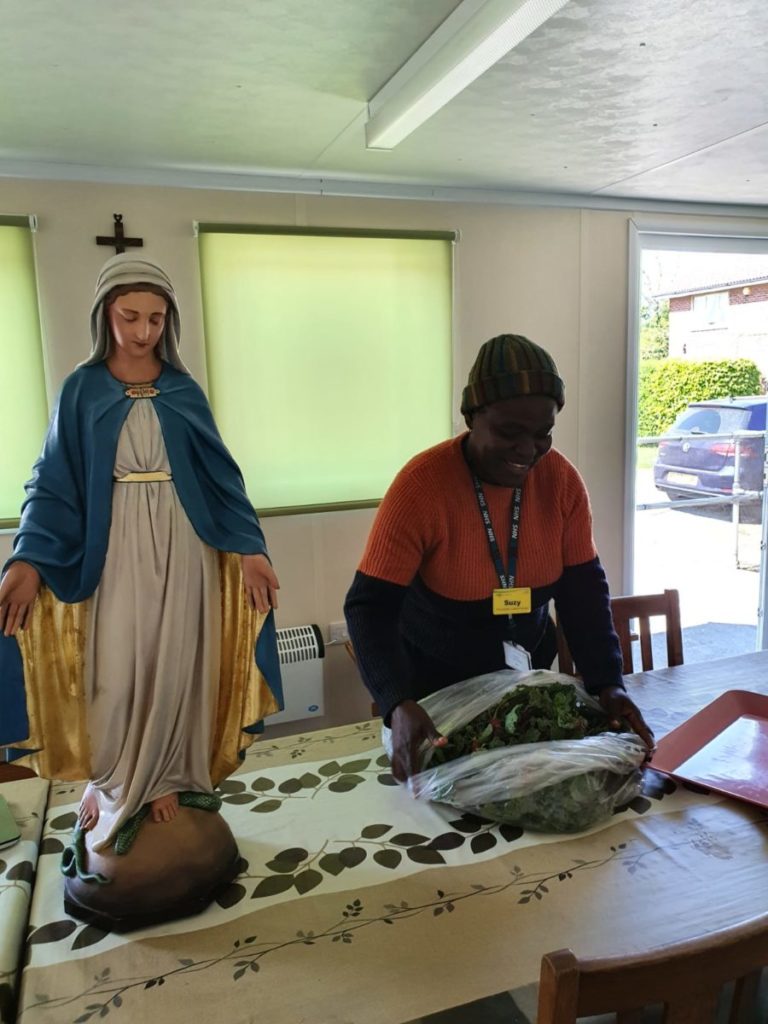 The NHS Allotments in collaboration with green care projects in West Africa have been operational in Bedford since April 2016.

Co-funding in the past facilitated by Catholic Congregation of Sisters of La Retraite and ELFT Adult Mental Health Service has delivered peer-supported learning with a specialist clinician. As an advanced clinical practitioner Suzy supports participants, networking volunteers, producers and consumers of freshly grown organic fruit and vegetables.

Christ the King church has been a leading example of charity and generosity in our local community.

Our gardens and local council allotment plots are bridging gaps and reducing barriers with social prescribing.

Your feedback to [email protected] or Text 07901652426 will help us move forward as your NHS and local community with resilience to global crisis. Let us jointly cover the miles with smiles using our hearts and hands together."