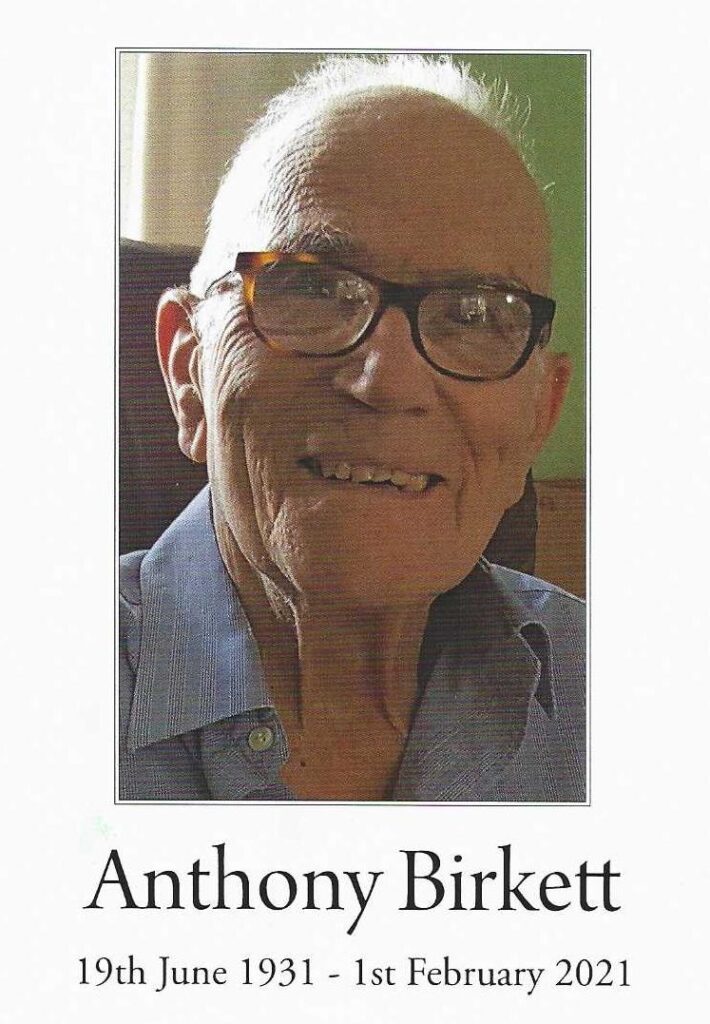 Anthony was born in London but grew up in Malta, surviving early fragile health to become a lover of physical activity and the outdoors, despite the concerns of his mother about his health, and the measures she took to discourage him.

When he joined the Royal Signals in Malta, he took his passion for exercise into his professional life and became a Physical Training Instructor. His army life saw him involved in many sports, including football, hockey and water polo.

When the family moved to England in 1966, Anthony strove to ensure, despite never working in very well-paid jobs, that the physical needs of his family were always met.

Having moved into a house in Wootton with an enormous back garden, he became a passionate gardener, growing flowers, fruit and veg on a scale and to a quality which would rival many professionals.  His wife Theresa would often have to call him in several times for dinner as he continued weeding, hoeing or planting into the darkness.

Dad's last jobs before retirement were as a driver for social services, where his compassion and care shone through in the way he dealt with the clients, and he derived much pleasure and satisfaction from this work.  His selfless and constant concern for others, and especially for his family, was a cornerstone of his character, and most of his family have reasons to be grateful for how he expressed this.

His faith never wavered, and he insisted on attending mass whenever possible, despite the considerable challenges which his declining health put in his way.  

His family will remember his love, his laughter and the joy he took in food, gardening and nature.