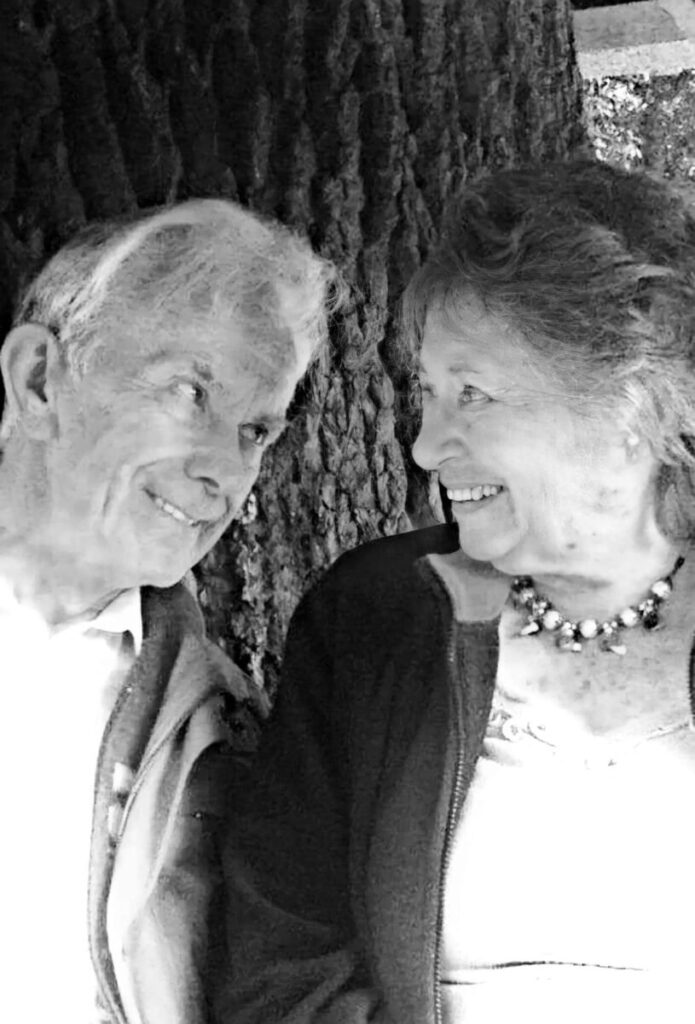 Jean Sharp's Eulogy by Claudia Sharp

I would like to thank you all for being here today to celebrate the wonderful life of Jean Sharp who was born on the second of March 1934 in Lambeth to Ernest and Aida Kirby. Growing up Jean was an only child who was evacuated to Ilkeston during the war years. In her late teens Jean went on to be a seamstress for Hardy Amies who was the Queens official dressmaker on Savile Row in Mayfair, London. Following this, she went on to work as a civil servant for MI5 where she remained until she met Ken and decided to settle down and start a family.

After moving to Bedfont and buying house together Jean had two children with Ken, Ian and Dawn, sadly Dawn passed away aged 18 leaving their remaining son.

Dad has many fond memories of the family home where he spent his childhood.


Dad remembers using his nanny's oven for all of his chemistry experiments which drove nanny insane. Nanny was very sociable during her lifetime and belonged to various organisations such as the young wives club where they used to hold regular social events and meetings, that continued when nanny moved to Cotton End and joined the bowls club.

Nanny and grandad were keen ballroom dancers taking part in national competitions and winning many prestigious awards. Nanny had many friends, some of which she became very close to including Sylvia who she was best friends with for more than 50 years. With them living next door to each other in Bedfont, they shared many lovely times together including dress making, baking bread and baking cakes and more recently with nanny moving to Bedford, discussing the tv programme escape to the chateau over the phone.
They used to bake bread in clay flowerpots together and dad remembers stealing the bit of bread off the bottom of the loaf.

Some years later after moving to Bedford in 1998 Jean became a member of the Catholic church and a member of the Christ the King family after joining mum at Church on Sunday's. At Christ the King, nanny took on the responsibility of making teas and coffees and when she could no longer do this, the parishioners looked after her, walking from the church to the hall. Through the church, nanny became close friends with Dulcie and Teresa. When Jean was widowed, she missed her husband terribly. It is difficult to consider Jean without thinking about Ken. Jean and Ken were such a close
couple, they were always holding hands and looking after one another. They welcomed mum immediately into their family and mum has many fond memories of being spoilt with cooked breakfasts and lazy mornings with Jean and Dawn at weekends.

The closeness of the family is down to Jean's maternal nature. That caring continued when mum and dad moved up to Bedford and had me, Jean and Ken followed too and moved up here to take care of me whilst mum and dad worked. Nanny did everything for me growing up. The thing I will really miss is her home cooked meals, her shepherd's pie, chicken casseroles and roast potatoes were unbeatable. As a child I used to love going through nanny's drawers and drowning myself in her perfume and using all of her makeup.
She always tried to be cross with me, but she never could be. We were a right pair together when we went shopping too, buying endless handbags, bottles of perfumes and clothes. Grandad used to get so fed up of us and used to go and wait in the car. They really were the best, so much so that when I was a teenager, I moved in with them for a long while.

During this time, nanny used to let me stay up late with her watching films and gossiping. There is nothing that we didn't share with each other. She always asked me to paint her nails for her too which I loved. We all spent many happy holidays together too.

As Jean's health and mobility declined, the one thing that she was afraid of most was being put in a care home. Thanks to the dedication of our neighbour – turned- close friend, Sonia, Jean managed to avoid this outcome, and stayed in her home until the final fatal hospital stay. Our thanks also go to Dee who also cared for nanny and to the NHS for going above and beyond expectations with medical intervention and care, in an attempt to save Jean's life. Jean sadly passed away, but thankfully she was not alone. She was aware of and surrounded by her family through her final hours. When she took her last breath, she looked like she was in peace at last, reunited with Ken and Dawn. May she rest peacefully.