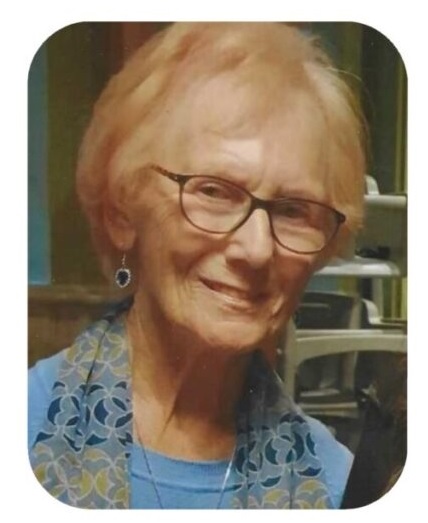 Born on 30th August 1941 to Brigid and Patrick McMullan, Angela was a happy child, who was raised in a loving home along side Dierdre, her cousin Although the pair were raised as sisters.
Angela moved to Mile road aged 10 and became part of the local catholic community. Angela loved the church, and attended Christ the King for more than 70 years.
Her faith in god was a huge part of her life and who she was as a woman.

She was always well liked at school and many of her school friends still recount happy memories of going to the airforce bases at Laken Heath and Chicksands for dances.
Aged 16 Angela worked in Sainsburys, and then later at Texas Instruments for over 20 years. After this, she worked at Granada Television Rentals, but none of these careers were Angela's true passion.
Angela Travelled often, visiting friends both across the UK and in America, she often took friends and family with her and always found the time for those who she held dearest to her.

Those blessed to know Angela will know that she was a woman of great love, and even greater empathy. Her presence alone was enough to calm any storm. This skill was something Angela used to raise over 50 children through fostering. Angela changed the lives of countless children, and broke trauma cycles for generations to come. She gave vulnerable children a voice, a loving mother and a caring home.
German philosopher, St. Edith Stein once wrote, "The woman's soul is fashioned as a shelter in which other souls may unfold." This is exactly how Angela made people feel, she was a shelter in which others could relax, be at peace and be safe.

Women who have children and raise them are mothers, Angela became a mother in 1978 when almost 5 year old Lisa came to live with her. She was the best mum Lisa could have wished for as well as the best Nan to Toni & Lauren and Great Nanny to Grayson & Rowan.

Angela's legacy will live on forever and her name will always be remembered.